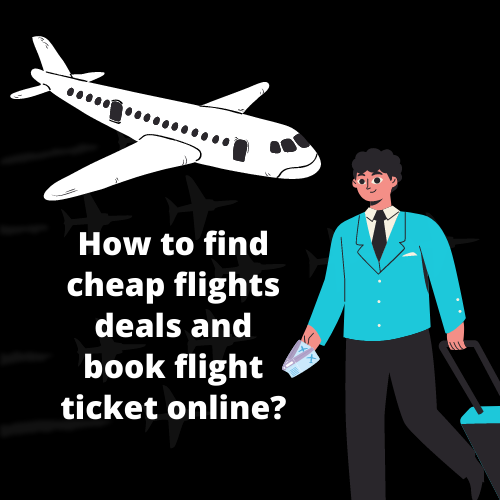 People opt for air travel due to its speed, convenience, and ability to cover vast distances efficiently. Airlines offer a range of schedules, making it easier to plan trips. Flights provide global connectivity, allowing people to travel internationally. Comfortable seating, entertainment options, and amenities enhance the travel experience. Air travel is considered safe, with strict regulations and maintenance standards. It provides accessibility to remote destinations, making it a preferred choice. Business travelers benefit from quick transportation for meetings and conferences. Additionally, flights offer scenic views, and the aviation industry contributes to economic growth and tourism.
Finding cheap flights and deals in the USA tips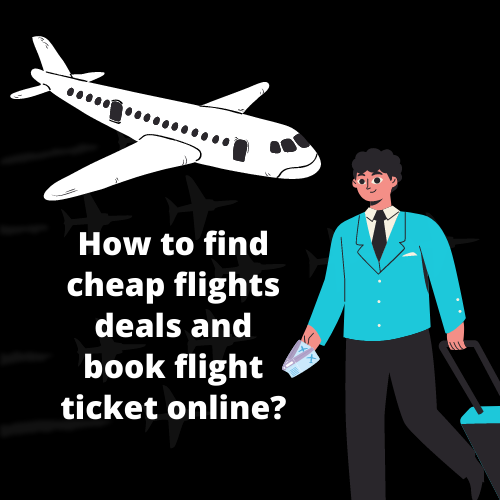 Use Flight Search Engines:
Utilize flight search engines like Skyscanner, Kayak, Google Flights, and Momondo to compare prices across multiple airlines and find the best deals. These platforms often offer price alerts and flexible date options to help you snag the cheapest fares.
Be Flexible with Dates:
Being open to flexible travel dates can significantly impact flight prices. Use the "flexible dates" feature on search engines to compare prices across a range of dates and choose the most affordable options.
Fly on Weekdays:
Flights tend to be cheaper on weekdays, especially on Tuesdays and Wednesdays, as these are considered off-peak travel days. Avoiding weekends and popular holidays can help you find better deals.
Consider Nearby Airports:
Expanding your search to include nearby airports can lead to substantial savings. Sometimes, flying into or out of a neighboring airport can be significantly cheaper than using the main airport in a metropolitan area.
Sign up for Fare Alerts:
Subscribe to newsletters and fare alert services offered by airlines and travel websites. They will notify you of any price drops or special deals, allowing you to take advantage of the best offers quickly.
Clear Browser Cookies or Use Incognito Mode:
Book in Advance:
In general, booking your flights well in advance can help you secure better prices. However, it's also worth keeping an eye out for last-minute deals, especially if you have a flexible schedule.
Consider Budget Airlines:
Some travel websites use cookies to track your browsing history, potentially raising prices based on your search behavior. Clear your browser cookies or use the incognito mode while searching for flights to ensure you see the most accurate and affordable prices.
Budget airlines often offer lower fares compared to major carriers. Research and compare the prices of budget airlines like Southwest Airlines, Frontier Airlines, Spirit Airlines, and Allegiant Air, as they might have attractive deals.
Be Open to Layovers:
Direct flights tend to be more convenient but can also be more expensive. If you're flexible and don't mind a layover, consider flights with connections, as they can sometimes offer significant cost savings.
Follow Airlines and Travel Websites on Social Media:
Airlines and travel websites often announce flash sales and limited-time promotions on their social media channels. By following them, you can stay updated on the latest deals and discounts.
Remember that prices can fluctuate, so it's essential to be patient and persistent in your search for the best flight deals so once you got great price so here is the tips to book flight ticket online.
How to To book a flight ticket online tips
Choose a reliable online travel agency or airline website:
Popular options include Expedia, Kayak, Skyscanner, Google Flights, and the websites of specific airlines.
Enter your travel details:
Select your origin and destination airports, travel dates, number of passengers, and cabin class (economy, business, etc.).
Browse available flights:
The website will display a list of flights that match your criteria, including airlines, departure times, durations, and prices. You can often filter and sort the results based on your preferences.
Compare prices and options:
Review the available flights, considering factors like layovers, flight duration, and airline reputation. Pay attention to any additional fees or restrictions that may apply.
Select your desired flight:
Once you've found a suitable flight, click on it to see more details. Check the fare rules, baggage allowance, and any other relevant information before proceeding.
Enter passenger information:
Provide the required details for all passengers, including full names, dates of birth, and contact information. Ensure the accuracy of the information, as mistakes may lead to issues later on.
Choose additional services:
You may have the option to select extras such as seat preferences, additional baggage, travel insurance, or airport transfers. Consider your needs and preferences before adding any additional services.
Review and confirm your booking:
Double-check all the details of your booking, including dates, passenger information, and payment details. Make sure you understand the terms and conditions before proceeding.
Make the payment:
Enter your payment information, which may include credit/debit card details or other accepted forms of payment. Follow the website's secure payment process to complete the transaction.
Receive your e-ticket:
After successful payment, you will receive a confirmation email with your e-ticket. Keep this email for reference and make sure to check any specific instructions regarding check-in and boarding.
It's important to note that the exact steps may vary slightly depending on the website or online travel agency you choose. Always read the terms and conditions, understand the cancellation and refund policies, and ensure that your payment details are secure before making any bookings.
Conclusion
In conclusion, by utilizing the power of online resources and following some smart strategies, it is possible to book cheap flight tickets with ease. Taking advantage of flight search engines, staying flexible with travel dates, considering alternate airports, and being proactive with fare alerts can all contribute to finding affordable options. Additionally, exploring budget airlines, being open to layovers, and staying informed about flash sales and promotions can lead to significant savings. By employing these tactics and keeping an eye out for the best deals, travelers can make their dream journeys a reality without straining their budgets.